My latest pathology report says my tumor markers dropped a further 3 points since my last blood draw in May. Now at an all time low of 11. I had the first AstraZeneca in late July and experienced a lot of anxiety as my lymph swelled and my ribs ached and my energy wained for 14 days. I chronically low white blood cells counts so I took loads of supports for the 3 weeks post Vaccine. The long list is here. I am now giving my kidney's a rest and feeling super relieved!
MCS formulas are designed to be more bioavailable and often have the highest strength and purity of active compounds compared to other formulas.
Made with cancer patients needs in mind.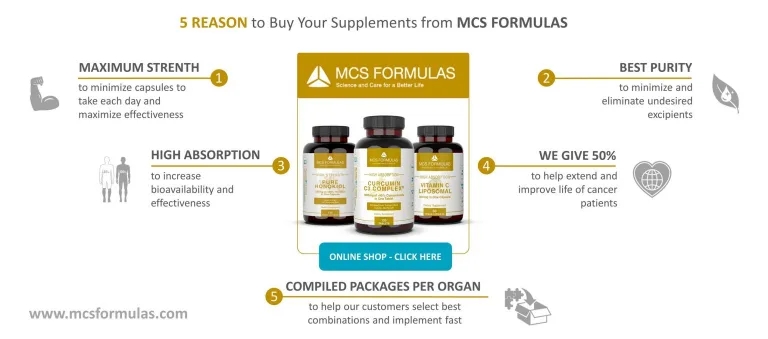 When you shop at MCS Foundation a small % of the order $ supports the hosting this WordPress website.

Simply use this MCS foundation affiliate link if/when shopping for your supplements.
https://www.mcsformulas.com/ref/14/
And use the coupon code abbey5 at the checkout for 5% off your order.