I believe I am still doing well. I am feeling great. Bone scan and markers happening next month so when I have results I will share. Meanwhile this worksheet project and a couple of these groups have been something I have contributed to over the past few years and I wanted to make sure these resources are here for anyone with breast cancer now reading this.
The Breast Cancer Pathways worksheet project began in early 2019 as a collaboration between myself and, Maria Wessling Bachteal. With help from members of our Facebook group, we have dedicated countless hours searching for and organizing breast-cancer-specific laboratory and clinical research that is accessible in the public domain.

It is basically a systematic framework for breast cancer survivors and their clinicians to help organize their current protocol of off-label drugs and supplements based on a summary of available evidence.
The worksheet is meant to be informational and is meant to enhance, not replace, standard-of-care (SOC) and or integrative oncology protocols.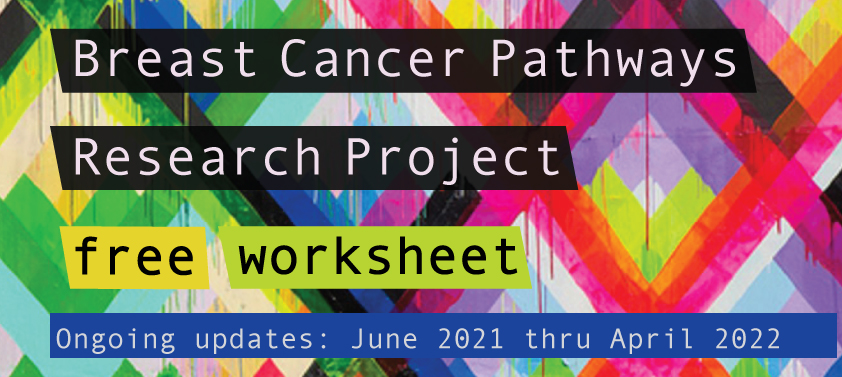 Quick Links to Online Community
See here for links to cancer healing focused communities – myhealingcommunity.com/breast-cancer-study-and-group-resources/
Breast Cancer Pathways facebook group
Please support the development of the worksheet project by sharing your own research finds in the Breast Cancer Pathways study group with hashtags/post topics that match the worksheet segments/pages.
HER2+ Breast Cancer – Integrative Protocols facebook group with Maria
is not a typical HER2+ support group, but a HER2+ INFORMATION SHARE group. "We have a base understanding of integrative cancer care from many helpful books and online resources—and understand the role we can play in steering our own HER2+ cancer navigation ship". In order to join this private HER2+ group you will need to send Maria a friend request and a private message telling her that you or your loved one has a HER2+ breast cancer diagnosis.

Study Support– All cancers learning community
The Healing Cancer Study Support Group. My baby.
The A-Z list of conversation threads and files found in the healing cancer study support group unpacks many of the same supplements and repurposed drugs we have researched for the breast cancer research project worksheets.
The healing cancer study support group's A-Z directory is helpful in that it takes existing group members directly to a thread of information on the same topic within the Facebook group. Existing conversation threads are the best place to read and ask your questions regarding the worksheet.

Join and participate in these online communities to learn all you can. Please be sure to search the group for keywords that could answer your questions. Take your time and take notes before posting your questions. Many questions have already been asked and answered to some degree. Start with a search before a new post.
Healing and learning supported within a on-line breast cancer community via the Circle platform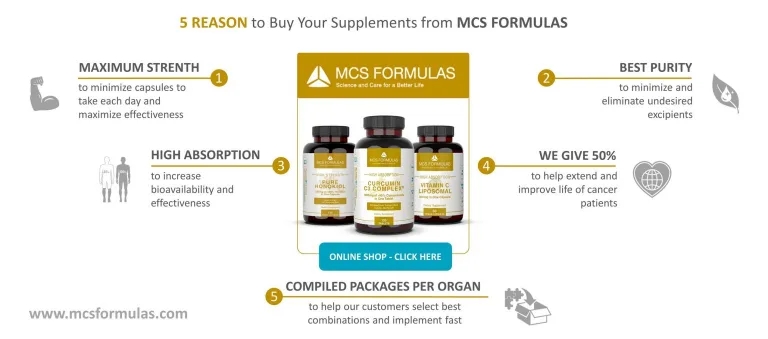 When you shop at MCS Foundation a small % of the order supports the hosting of both this WordPress website and My Healing Community website.

MCS aim to deliver the very best on purity, strength and fair price. MCS often focus on single compounds and do the best to remove excipients, maximise active ingredients in a capsule, and increase bioavailability. MCS courier worldwide and donate 50% of their profits to projects designed to accelerate the transfer of value from traditional medicine and/or academic space to clinical space, and enable new treatments for cancer patients. The remaining 50% will help MCS Formulas to be healthy, grow, and be able to contribute more.
Simply click this MCS foundation affiliate link when searching for your supplements.
https://www.mcsformulas.com/ref/14/



Follow the steps to successfully download your free copy of the breast cancer pathways free worksheet HERE